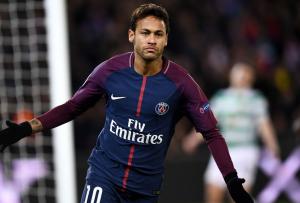 "There are clubs I would have liked to play
for, which I didn't. One of those is Paris
Saint-Germain. I have been to Paris many
times, so much so that I almost feel Parisian.
Unfortunately, though, I never got the
opportunity to play here.
"I never received any proposal from here. I
played for great European clubs, but my
career only took me to Italy, Spain and the
Netherlands.
"Neymar? He has everything he needs to be
able to win the Ballon d'Or here in Paris.
Mbappé? He looks like me."
So, there we have it. Despite speculation
linking Neymar with a move to Real Madrid
either this summer or next, Ronaldo doesn't
believe he needs to move in order to
achieve his dream of becoming the best
player in the world.